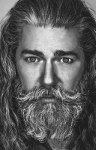 Having been personally and professionally acquainted with Mr. Brian Chabot for well-nigh-on 20 years, I can attest w/o equivocation or exaggeration that he is truly a man of honour, integrity, candor, surprising intellect and tremendous initiative. His keen understanding of the value in promoting pure and simple civic policy in an age of flagrant government overreach at the local, state and federal levels is exceptional, and it is genuine. The people of New Hampshire cannot do better than to send a gentleman of this rare skillset and personal quality as their representative in the United States Senate in 2016. Liberty needs a guardian.
NH Representative Eric R. Eastman,
---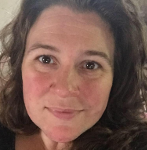 Brian is honest, even when he has made a mistake in the past. His interest in this office is to help the people of this state and Americans. I believe that he will support our constitution and the people of New Hampshire.
Jilletta Jarvis, Secretary, Libertarian Party of New Hampshire
---
Send us yours: